About Us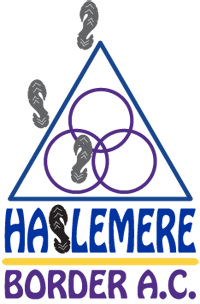 Haslemere Border AC was formed 60 years ago, the objective of the Club is to encourage and promote amateur road and cross country running in a social and supportive environment. To do this we offer the following activities to any runner who either wants to develop further or just run for fun:

Track training
Coached Sessions
Social and Group runs
Road Running and Cross Country Leagues
Club Competitions.
Our aim is to offer as many diverse and interesting activities as possible so that there is something to suit everyone. The club meets regularly on Tuesdays and Thursdays. So why not come down and join us. You can just turn up and join any time – you don't need to contact us beforehand, just come along and say hello! Try a couple of sessions and then join to enjoy other club benefits.
We cater for all standards; beginners to semi-elite. If you are an absolute beginner we run beginners' courses from time to time, please contact us for details.
The Club is managed by a Committee of members, according to the rules laid down in our constitution, we operate by our code of conduct. We are also affiliated to UK Athletics.
Due to a lack of the necessary coaches and helpers, Haslemere Border AC regrets that it is no longer able to run a Junior section. We will always be looking for any opportunity to restart Junior training, so if you have any suggestions or would like to volunteer your services then please let the committee know on contact@hbac.co.uk