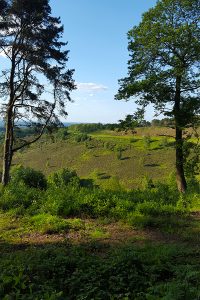 Each year Haslemere Border Athletics Club join forces with the Black Down & Hindhead Supporters of the National Trust to stage a series of running events around the Gibbet Hill and Punchbowl with something for all the Family – including the Punch Bowl 10k.
The Punchbowl challenges has it's own website here: http://www.pbchallenges.co.uk/punchbowl-10k/ where you can enter, find the results and all the details.
Typically we have a 10K for over 16's, a 5K for over 12's and a series of junior races for all ages.