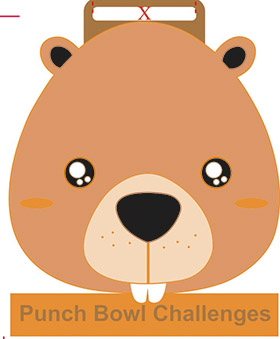 The Punch Bowl Challenges 2022 Results
Well done to all who took part, results can be found here.
The Punch Bowl Challenges
25th September 2022
The fabulous Punch Bowl Challenges are scheduled to take place this year on Sunday, 25th September, 09:30am. There are races suitable for ALL ages!
• The Punch Bowl 10K for seniors (16+) - a testing off road course, down and up the Devil's Punch Bowl, will challenge the most serious runners. enter here
• 5k for seniors and juniors (12+) - an easier course, on the rim of the Punch Bowl enter here
• 2.5k for Juniors aged 9 to 11 enter here,
• 1k for juniors aged 6 to 8 enter here,
AND
• a 50m dash for under 6's enter on the day
To register for the event please go to Runbritain.com. or click on the links above
If you're not planning on running in the event then please consider supporting the club by volunteering to help out on the day. Help is needed with registration and timekeeping and about 8 marshals on the course. About 18/20 club volunteers are needed altogether. If you are able to help out please let Caroline know - secretary@hbac.co.uk.
Race routes
* * * * * * * * * * * * *
Haslemere Border AC meet on Tuesdays and Thursdays evenings and Saturday mornings. We are proud that we cater for all abilities of runners offering everyone the opportunity to develop and achieve their personal goals. See the Training pages of this website.
Black Down and Hindhead Supporters of the National Trust raise money to support these two significant areas around Haslemere.